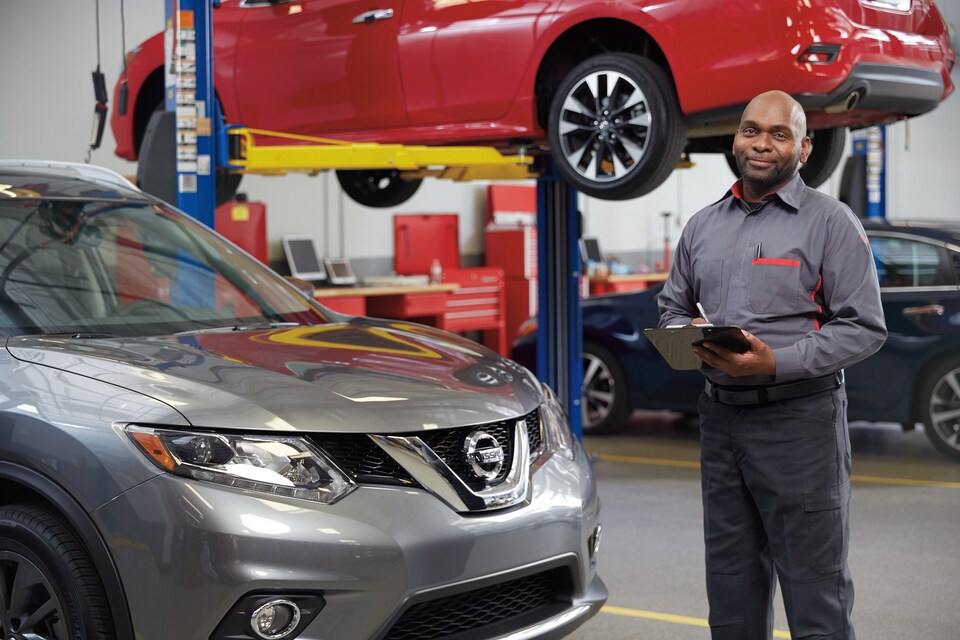 Car tire rotation ensures the even tread wear on the four wheels of the vehicle if the routine is performed with proper timing mostly at every 6,000 to 8,000 miles at an oil service.
Our knowledgeable and experienced team here at Priority Nissan Williamsburg ensures the rotation pattern is even throughout the year with our wheel rotation schedule. The schedule pattern of front to rear, side to side, forward cross and rear cross enhances the quality wear of every tire. It increases the car performance by ensuring the front wheels are not overburdened therefore the vehicle does not strain. The traction gets improved when treads are even in every tire accordingly handling is increased especially during winter seasons.
Stop by Williamsburg, VA, to get more tips on how to improve your car performance and safety by our service team here at Priority Nissan Williamsburg by ensuring the car does not experience the slightest imbalance or misalignment.